UAE equity markets are among the best performers in the world year-to-date and the March 2020 low. Explained.
By Charles-Henry Monchau, CFA, CMT, CAIA – CIO of FlowBank
The Emirates, one of the "winners" of the pandemic
March 2020. In the United Arab Emirates, not only the heat becomes stifling. An unprecedented crisis descends on this rich country of less than 10 million people. The COVID-19 pandemic has crippled Emirates and Etihad's impressive fleets. At the same time, large luxury hotels and huge malls are closing their doors.
A few weeks later, black gold prices plummeted, dramatically affecting fiscal spending in the Gulf states, including Abu Dhabi, the world's sixth largest oil producer.
A "double penalty" that then threatens to deal the deathblow to a real estate market that has been hit by an oversupply of real estate projects and hotels for several years.
But 15 months later, the United Arab Emirates appear to be among the "winners" of the pandemic. It has already been months since life has "almost" returned to normal, thanks in particular to the very good management of the pandemic: strict health regulations (and strictly observed) including the wearing of masks, large-scale PCR tests in the countries, but also at the borders (as one of the first countries to do so), regular hiring in many companies, etc. The Emirates also ran a very successful mass vaccination campaign. These measures have allowed the Emirates to open their doors to tourists from October 2020 when many countries closed their borders.
Results: no new waves or restrictions. Dubai has even become a must-visit destination for many tourists this winter. More than 200,000 travelers came to Dubai during the holiday season, many of them for the first time. Celebrities have not hesitated to promote it.
Admittedly, the airports of Dubai and Abu Dhabi, true aviation hubs, have not regained the traffic levels they had before the pandemic. But the recovery is here as the amount of fuel requested by airlines is up 40% from 2020.
In terms of business performance, Jebel Ali commercial port is benefiting from the strong recovery in world trade, with the number of transactions up 70% at the end of April compared to 2020.
The Dubai Financial Center – the DIFC – records its best results since its inception 16 years ago with a 20% increase in registrations in Q1 2021 (yoy).
Energy sector earnings are much higher than forecast due to improvement in oil prices. Government spending has a strong impact on the Emirates' economy and the increase in revenue therefore allows for some budgetary generosity that directly benefits Abu Dhabi and indirectly Dubai, which is favored by its Gulf neighbors (Saudi Arabia, Kuwait, Iraq, Oman, Bahrain etc.)
To the surprise of many observers, the real estate market is in full recovery. Sales volume of luxury apartments and villas is up 20% year-on-year and prices have risen for the first time in 6 years.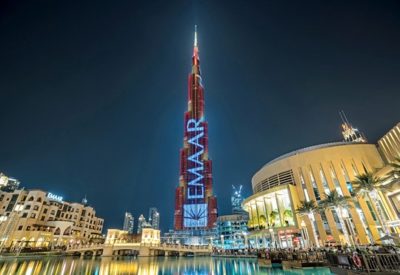 And it's not just a cyclical upswing in real estate demand. Indeed, investors are regaining confidence, particularly welcoming geopolitical advances and reforms that should encourage even more individuals and companies to settle in Dubai or other Emirates.
On the geopolitical level, for example, we mention the normalization of relations with Israel. In September, the Emirates signed the Abraham Accords with the Jewish state. These agreements include diplomatic and trade relations. Relations are also normalizing with Qatar, a country with which the Emirates have been cold since 2017.
In November, the Emirates introduced reforms both at the societal level (allowing unmarried couples to live together, relaxation of alcohol laws, new types of foreign-owned visas, etc.).
Strong recovery on the stock markets
Local markets have incorporated this improvement and expect even better days. In fact, the S&P UAE Composite Index (total return) is up 26% year-to-date. If we refer to the March 2020 low, this index is up 94%, a significant outperformance of either the S&P 500 Index or the MSCI Emerging Markets.
The rise in property prices is benefiting development companies and banks – two sectors that feature heavily in the DFM Dubai equity index (more than 70% for the S&P UAE index versus less than 30% for the Abu Dhabi index). The top performers are attributed to property market leader Emaar Properties and Emirates NBD Bank — two stocks that have doubled since their March 2020 lows.

The low valuation of securities also attracted value investors. Even after this sharp rise, the Dubai DFM Index is trading at a multiple of 21x trailing 12-month earnings and 13x one-year expected earnings. Profits of Dubai-listed companies are projected to increase by 65% ​​in 2021 compared to the previous year.
In Abu Dhabi, the government has played an active role in improving market liquidity, supporting the restructuring of listed companies such as Aldar Properties (real estate development) or Agthia Group (food) in 2020. There has also been the IPO of new quasi-state-owned companies such as IHC Holding. The share price of this company, which operates in the industrial and healthcare sectors, has increased tenfold since the beginning of the year. It is now the index's largest market cap (200 billion dirhams, or about $55 billion).
Other stocks have also contributed to the Abu Dhabi ADX Index's rise (+34% year-to-date and +105% since the March 2020 lows). First Abu Dhabi Bank – the second largest by market cap – benefited from strong foreign inflows ($500m) from managers tracking the MSCI Emerging Markets Index after the index company increased its allocation. The share of the telecommunications company Etisalat also benefited from buying flows from abroad.
The UAE equity market remains a niche market in emerging markets. Trading volume remains low – even by emerging market standards – and local exchanges have only a small weight in the MSCI Emerging Markets Index. Local markets are relatively exposed to factors – oil prices, real estate, interest rates, geopolitics – over which investors have little control.
However, after years of underperformance, stock markets in the Emirates could benefit from rather favorable winds such as the recovery of the real estate market, a higher than expected oil price, structural reforms, universal engagement in Dubai (EXPO 2020) or the World Cup in Qatar. In a professional world that values ​​remote work, the Emirates could become a preferred destination for many entrepreneurs, fund managers, venture capital firms, etc. These macroeconomic developments should benefit securities involved in real estate, finance, services and tourism.
With a price-to-book ratio of 1.2, the market is trading at a discount of around 40% to the rest of the emerging markets. The average dividend yield is just under 4%.
How to expose your portfolio to local stock markets
There are few ways to invest in UAE stocks. Some brokers allow investing in the largest capitalizations, but clients must be in possession of a NIN (National Identification Number) – a time-consuming process for financial intermediaries.
Large caps include IHC Holdings (IHC:ADX), Emaar Properties (EMAR:DFM), Emirates NBD (ENBD:DFM) and First Abu Dhabi Bank (FAB:ADX).
There are also some funds or ETFs, but not all are accessible to international investors. The iShares MSCI UAE (ticker: UAE US) is traded on the Nasdaq and has a market capitalization of USD 21 million. Asset managers Emirates NBD, ADCB, FAB and Al Mal Capital manage active funds or mandates in the region.
Note: This is not an investment recommendation.
Go to www.flowbank.com