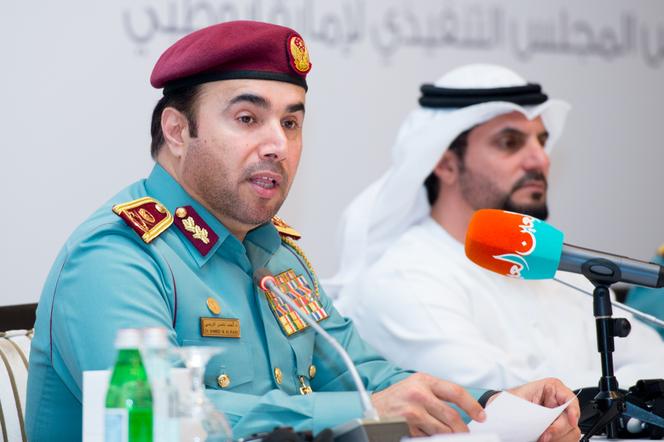 Winds of rebellion are rising in France at the prospect of a general from the United Arab Emirates running for the Interpol presidency. Several associations, lawyers and personalities are moved by the possibility of seeing Ahmed Naser Al-Raisi as head of the international police organization at Interpol's next general assembly, scheduled for November 23-25 ​​in Turkey.
"This former interior minister has overseen and orchestrated the Emirati regime's repression and torture practices, and could he head the institution responsible for a safer world in strict respect for human rights? It's unbearable, unbearable." says Hubert Julien-Laferriere. The MP (unregistered) of the Rhône organized on Friday 1ah October in Lyon to challenge that candidacy and announce legal action that could trigger a Red Notice, an Interpol warrant calling for the arrest of a person wanted by the courts. The meeting took place not far from the Interpol World General Secretariat based in Lyon, in the presence of two British nationals who testified that they were arbitrarily detained in the United Arab Emirates and then ill-treated.
also read
Article reserved for our subscribers

"Interpol is not for sale to the highest bidder"
Her lawyer, Rodney Dixon, announced that on Thursday, September 30, in Paris, he filed a complaint against the General of the Emirates with the prosecutor's office specializing in the fight against crimes against humanity and the arrest of the dignitary at the slightest passage demanded in France. "We live in a hypocritical world, we are about to put a man accused of torture at the head of a major international organization," denounced the English lawyer. At his side, Matthew Hedges recounted how he was housed in total isolation in Abu Dhabi for seven months in 2018 and falsely accused of espionage while writing a university thesis. "I didn't understand how police forces could do something like that" the researcher testified, recalling the sleep deprivation and threats he endured, locked in a small room from which he heard screams of pain "other tortured people".
"Human Rights Violations"
Ali Issa Ahmad says he suffered a similar fate. This soccer fan, who came to the Asian Cup in 2019, explains that he was followed and arrested in Dubai for wearing the Qatar shirt. The young Briton was filmed locked up with a torn chest. "I had to say that I self-inflicted these cuts," revealed Ali Issa Ahmad, who was overcome by his emotions and shared his experience in front of the Lyon aid.
You still have 46.64% of this article to read. The following is for subscribers only.